Asia & Far East

With exotic destinations like the tranquil shores of Sihanoukville, the bustling boulevards of Bangkok, the Royal Palace of Bandar Seri Begawan and the chic boutiques of Singapore, our cruises to Southeast Asia captivate with an eclectic array of adventures awaiting your discovery
The magnificent marvels of the Far East beckon, with an intoxicating elixir of sights, sounds and flavors. As you cruise through China, explore the ancient treasures of its 10,000 years of civilization, and thrill to the modernization of its culturally-rich cities.
Cruise from Beijing
The ancient yet utterly modern metropolis of Beijing is home to over 11 million people and has been a centre of chinese culture and government for millennia. The Forbidden City and treasures like the Great Wall, Summer Palace and Temple of Heaven await exploration.
Cruise from Singapore
As you cruise from Singapore, you'll notice teh architecture, cuisine, language and religion of this island city-state are deeply influenced by its Chinese, Indonesian, Indian and Malaysian heritage. Modern high-rise buildings exist alongside traditional Chinese red tile-roofed homes: and the Buddhist temples are adjacent to Arab bazaars.
History and Culture
While in Beijing, the Great Wall is a must see sight. In Shanghai, visit The Bund, an elegant promenade lined with charming 19th-century buildings. Try on a sari in Singapore's Little India, visit the Emerald Buddhist Temple in Bangkok. In Ho Chi Minh City wander through a melting-pot of cultures, seasoned with spices from the colourful marketplaces and discover subterranean tunnels. Marvel at Thailand's ancient kingdoms and celebrate timeless traditions amidst Singapore's centuries-old temples and sacred complex of Batu Caves.
Natural Wonders
Asia's exotic beauty intoxicates with a vibrant montage of natural wonders. Experience the thundering surf at Senggigi Beach, glistening collage of rice paddies in Vietnam, Brunei's mangrove forests and the limestone cliffs rising over Phang Nga Bay National Park. Stroll through the lush Botanical Barden of Singapore, and gaze out over Nagasaki from Mt. Inasa. Asia's natural beauty, from the graceful "Chinese Scholar" trees that dot Beijing to the soothing waters of the Mekong Delta will amaze and delight you.
Shore Excursions
Join one of Ho Chi Minh City's top chefs for a shopping excursion through the local market and explore the vibrant shopping hubs of Singapore. Be amazed at the ornate architecture and gold domes of the largest mosque in Brunei and enjoy the gorgeous landscapes of Ko Samui from atop an elephant. Sink your toes into the white-sand beaches of Sihanoukville, marvel at the architectural prowess of Nha Trang's French Gothic cathedral, ride the cable car to Langkawi's second highest peak and say hello to 8,000 feathered residents at Singapore's Jurong Bird Park.
Cruise season
The cruise season in Asia and the Far East is from November until April .
Main ports
Cruises depart from Beijing and Singapore
Weather
China's extreme size means it has a great diversity of climates, but being located entirely in the northern hemisphere means its seasonal timings are broadly comparable to those in Europe and the US.
Early autumn around September and October, when temperatures are pleasant and rainfall is low, is generally seen as an optimum time to visit. Spring is also popular, for similar reasons, and the many tourists visit in March or April.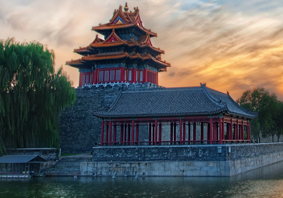 Forbidden City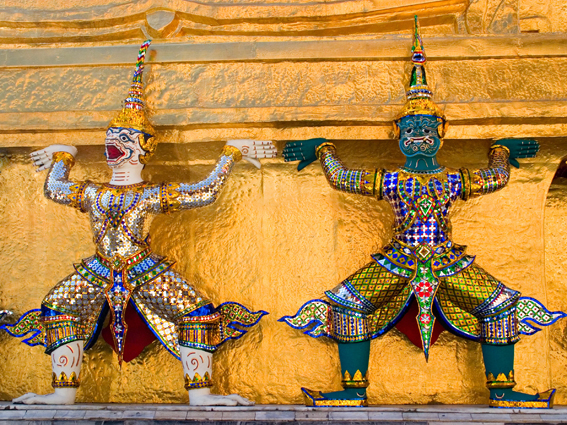 Bangkok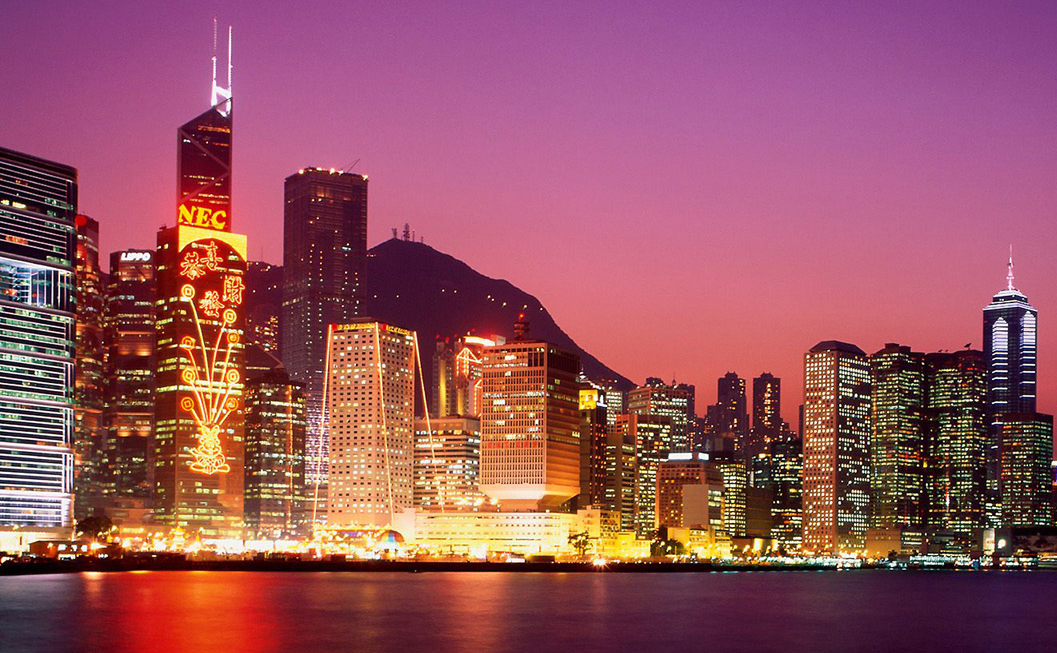 Hong Kong Skyline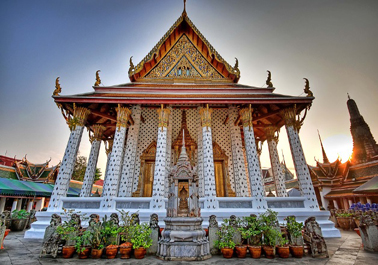 Wat Arun
Need Assistance?
Our team is at your service to help you
011 463 5251
Or send us an email